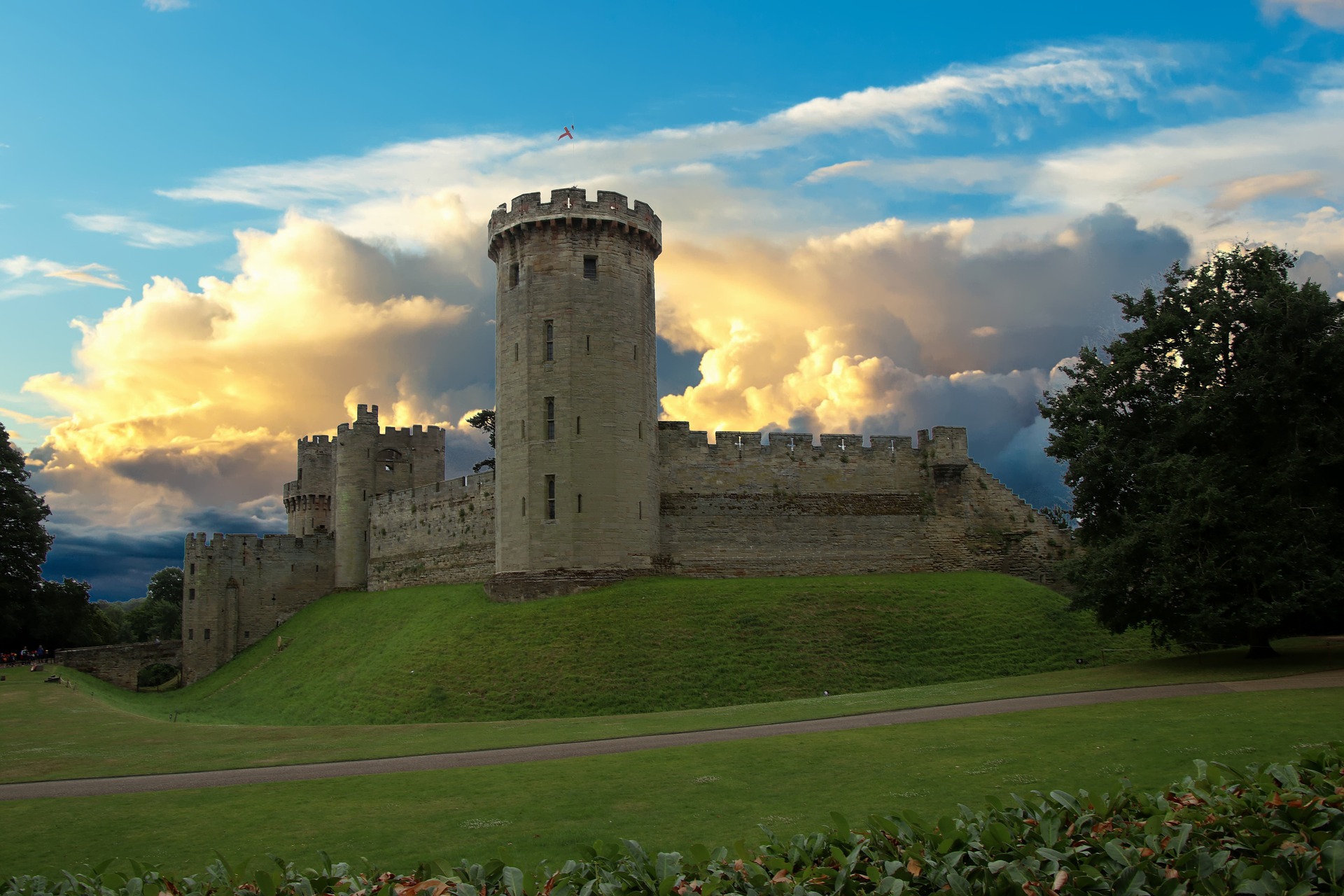 News & Events in Warwickshire
Tim Cox
July 2021
The Queen's Green Canopy
THE QUEEN'S GREEN CANOPY IN WARWICKSHIRE
The Queen's Green Canopy (QGC) is a unique tree planting initiative created to mark Her Majesty's Platinum Jubilee in 2022 which invites people from across the United Kingdom to "Plant a Tree for the Jubilee."
Everyone from individuals to Scout and Girlguiding groups, villages, cities, counties, schools and corporates will be encouraged to play their part to enhance our environment by planting trees from October, when the tree planting season begins, through to the end of the Jubilee year in 2022.
With a focus on planting sustainably, the QGC will encourage planting of trees to create a legacy in honour of The Queen's leadership of the Nation, which will benefit future generations.
As well as inviting the planting of new trees, The Queen's Green Canopy will dedicate a network of 70 Ancient Woodlands across the United Kingdom and identify 70 Ancient Trees to celebrate Her Majesty's 70 years of service.
As well as being a national project, The Lieutenancy of Warwickshire and Warwickshire County Council are supporting The Queen's Green Canopy (QGC) initiative locally. This will be rolled out across Warwickshire and beyond, during the next planting season from October 2021 until March 2022, or later depending on tree supplies.
As the additional attached official press release indicates this will be a long-lasting and valuable way to mark The Queen's Platinum Jubilee in 2022. The Lieutenancy and Warwickshire County Council are keen to help ensure that as many trees as possible are planted for the Canopy in Warwickshire. This well- conceived campaign will encourage the choice of healthy native trees that will thrive in their environments.
Tim Cox, Her Majesty's Lord-Lieutenant of Warwickshire, said ""The Queen's Green Canopy is a brilliant project and a wonderful way to mark Her Majesty's Platinum Jubilee, which celebrates a remarkable 70 years on the throne - the longest of any monarch in this country. This exciting initiative means many individual trees will be planted, but will also generate, we hope, more ambitious schemes such as new woodlands. The countdown to planting begins now, giving people time to plan their planting projects ready for October, when the tree planting season begins.""
Cllr Heather Timms, Warwickshire County Council Portfolio Holder for Heritage, Culture and the Environment, said: "We hope as many individuals, community groups and organisations as possible will get involved in this fantastic project to 'Plant a tree for the Jubilee'."
"The challenges we face through climate change are unprecedented and can only be overcome through a concerted effort to minimise our carbon footprint. Planting trees is a wonderful positive step to take, as trees produce oxygen and help remove harmful carbon dioxide from the atmosphere, while creating beautiful, uplifting outdoor environments and providing new habitats for wildlife."
Sir William Dugdale Bt DL, Lieutenancy Lead of The Queen's Green Canopy in Warwickshire, commented, "We will shortly be contacting local councils, schools, churches, businesses, charities, other groups and individuals across the county to encourage all to respond to the opportunity to create an impressive legacy to honour The Queen's long reign and leadership of the nation".
It is hoped that as many people as possible will be able to support this inclusive and far-reaching initiative.
To find out more, please see The Queens Green Canopy website: The Queen's Green Canopy(queensgreencanopy.org)
Official Press Release of the Warwickshire Lieutenancy and Warwickshire County Council.
www.warwickshire.gov.uk/news/article/2312/-plant-a-tree-for-the-jubilee-the-queen-s-green-canopy
If you as an individual, or a group, a community, a school or a parish would like to plant a tree for the Queen's Green Canopy more information can be found here: https://www.woodlandtrust.org.uk The woodland trust have 3 million trees for planting the Queen's Green Canopy on a first come first served basis for the people and organisations that qualify.
In addition to this you will find further excellent summary answers to FAQs in this link: https://www.woodlandtrust.org.uk/plant-trees/schools-and-communities/frequently-asked-questions/