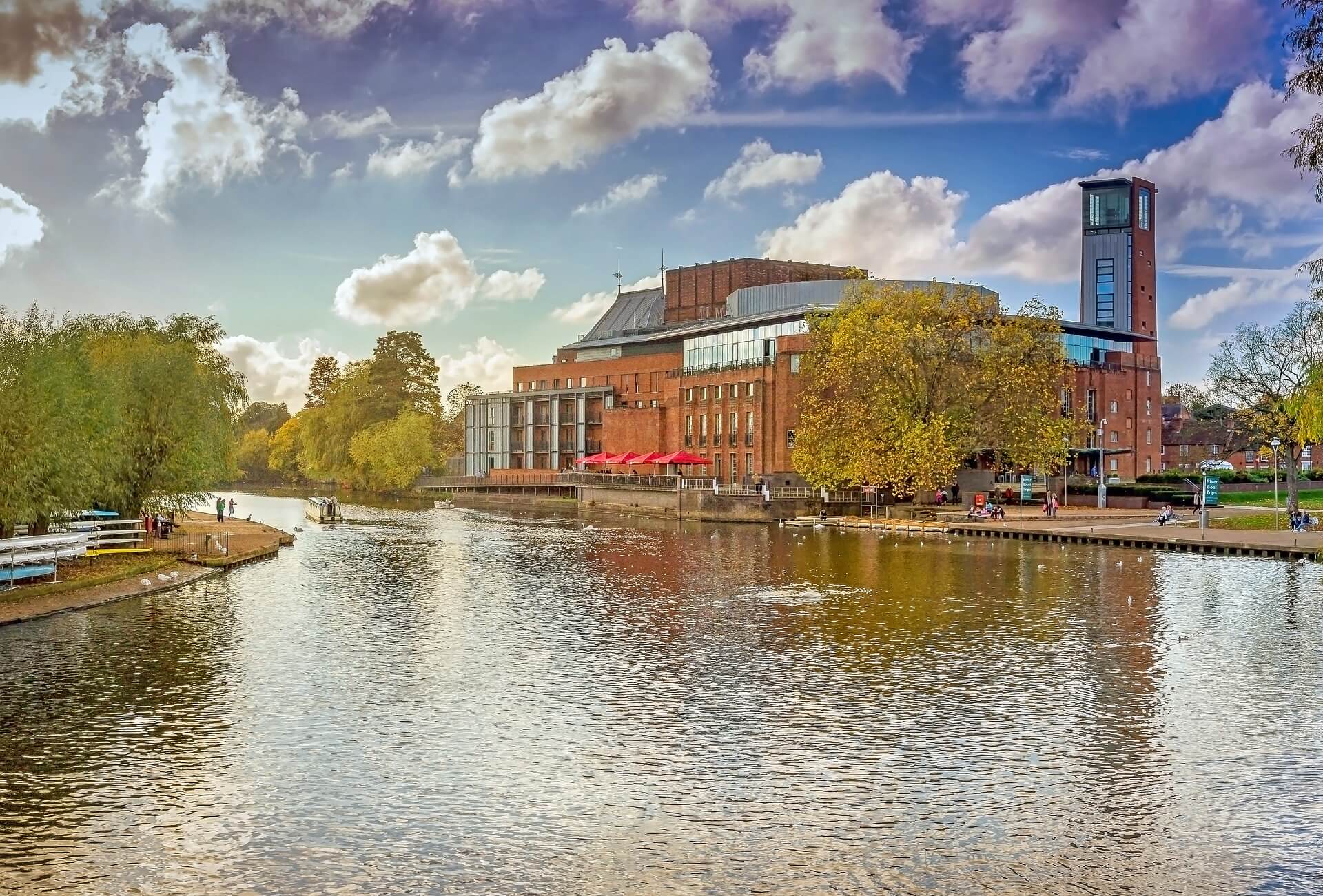 The King's Award For Enterprise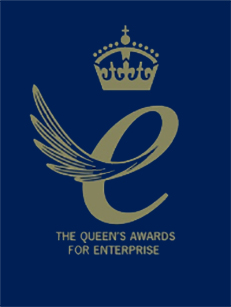 On 22nd February 2023 The Queen's Award for Enterprise was formally renamed to The King's Award for Enterprise.
Instituted by Royal Warrant in 1965, the Queen's Awards to Industry scheme was recommended by a committee chaired by HRH The Duke of Edinburgh, and the first Awards were made in 1966. Following a review in 1999, led by HRH The Prince of Wales, the scheme became the Queen's Awards for Enterprise, creating three of the four categories that still exist today: Innovation, International Trade, and Sustainable Development. A new category, Promoting Opportunity (through social mobility) was introduced in 2016 and the first winners were announced in 2017. A Royal Reception at Buckingham Palace is hosted by HRH the Prince of Wales.
The aim of the awards is to promote business excellence and drive growth. Nearly 7000 companies have won a Queen's Award so far. JCB, a construction equipment manufacturer, has won 30 Queen's Awards between 1966 and 2016, making it the company who has won the most Queen's Awards.
The Warwickshire Lieutenancy have prepared a locally focused brochure on the benefits of the KAE and the appropriate steps that can be followed to apply for a KAE:
https://www.gov.uk/kings-awards-for-enterprise
https://www.linkedin.com/company/warkslieutenancy/?viewAsMember=true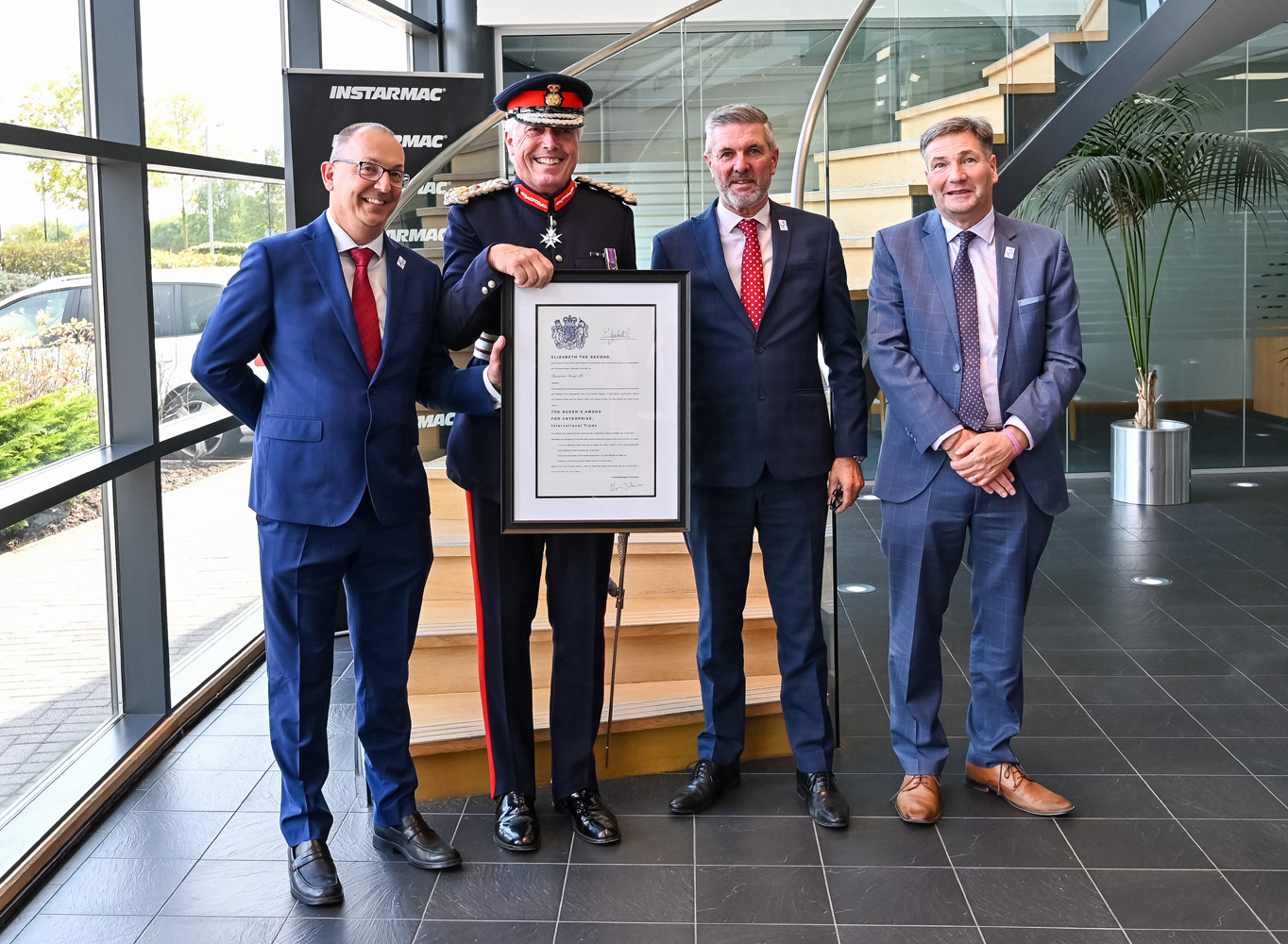 Instarmac located near Tamworth - specialists in the manufacture and distribution of cement and bitumen based products to the world markets for over 40 years. Lord Lieutenant presented the QAE award to the company for International Trade on 29th September 2022.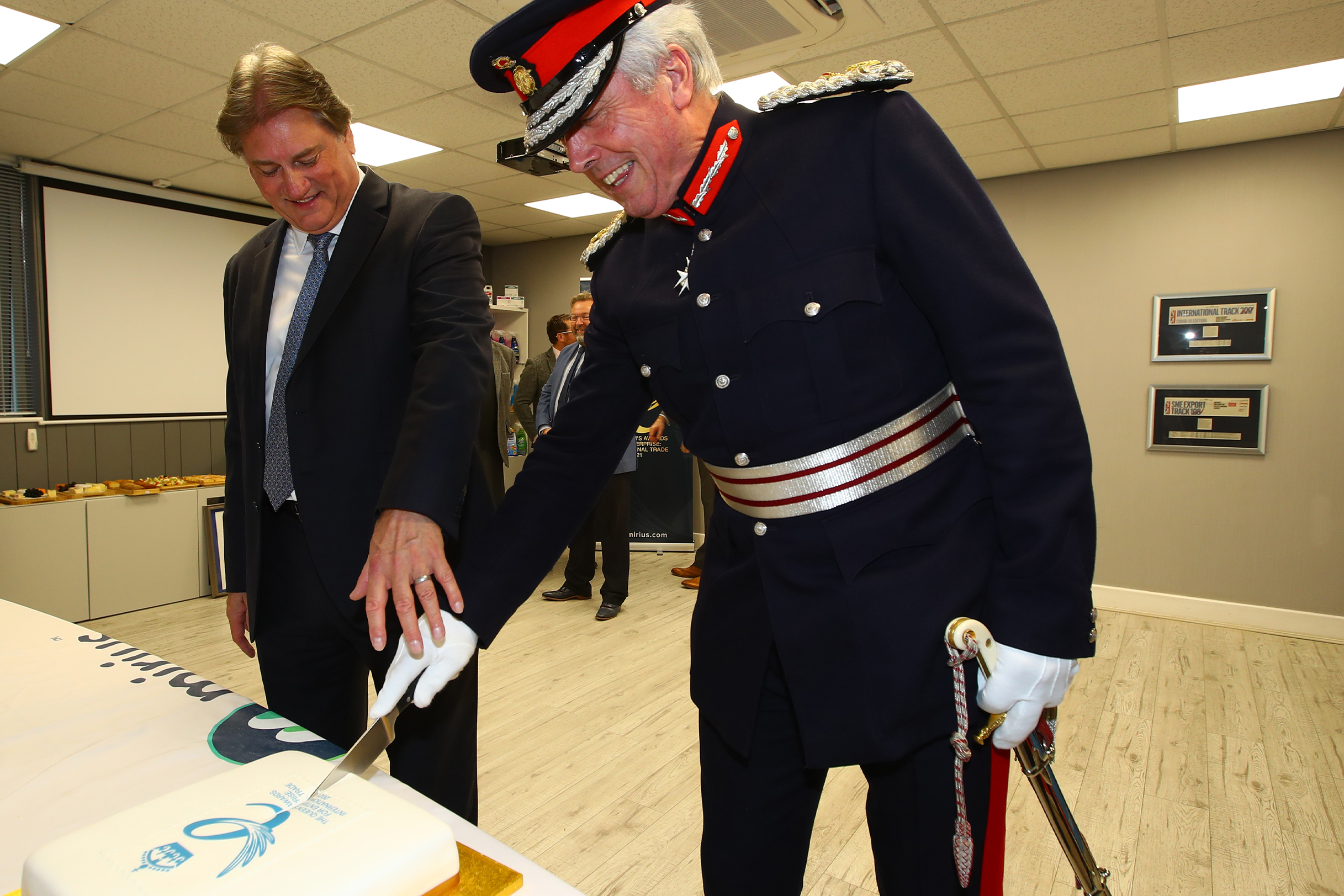 3P Innovation (International Trade) - Design and manufacture of advanced machinery and automation solutions for pharmaceutical, medical and FMCG sectors.
Coventry Chemicals Limited trading as Mirius (International Trade) - Manufacture/supply cleaning and hygiene products for the professional, retail and healthcare (mainly animal) sectors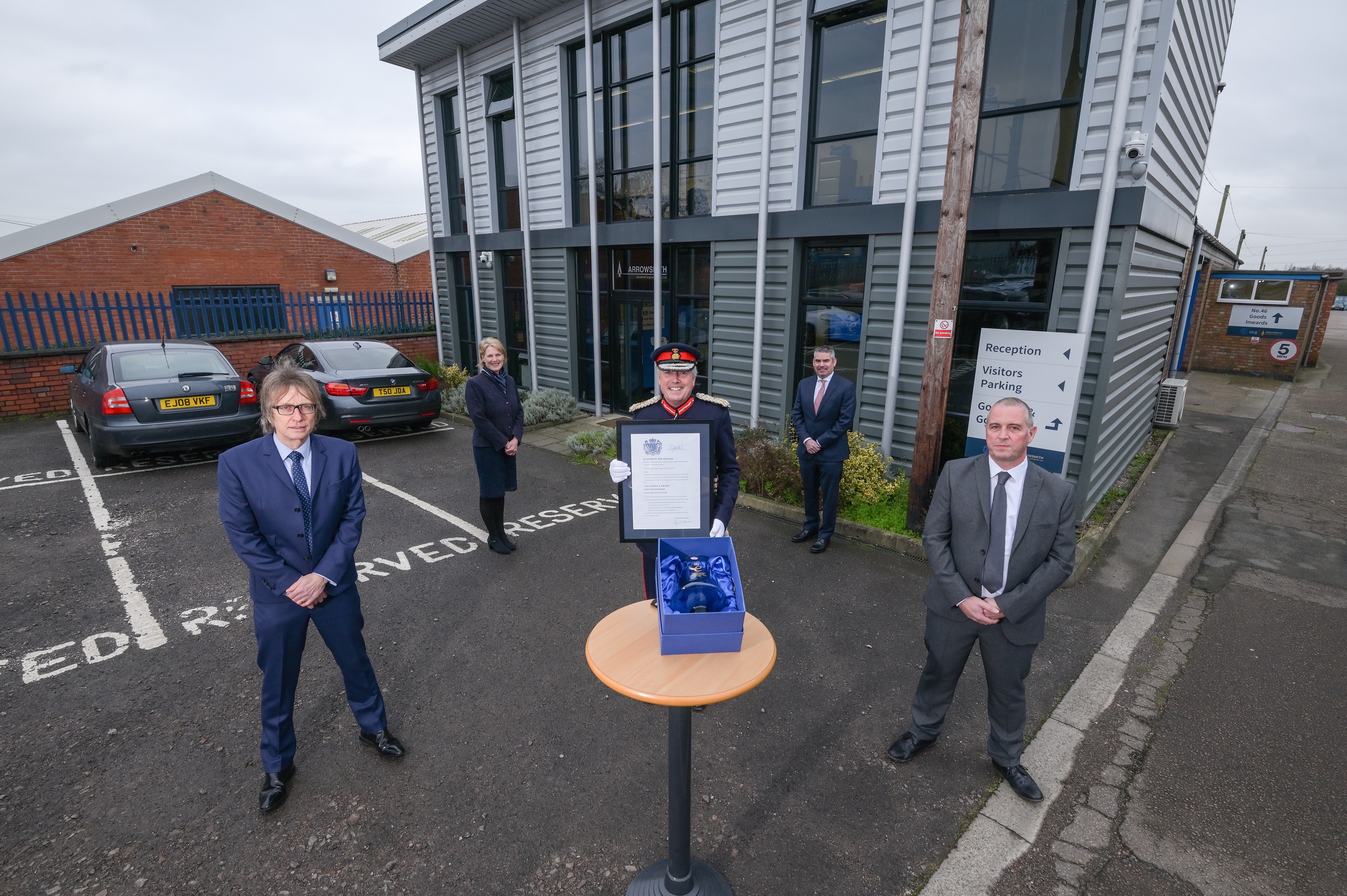 Arrowsmith Engineering in Exhall – specialists in precision parts for the aerospace industry – receiving the Queen's Award for International Trade in 2020.